Our Most Popular Sites:
Other Cities/States
LESBIANIGHTLIFE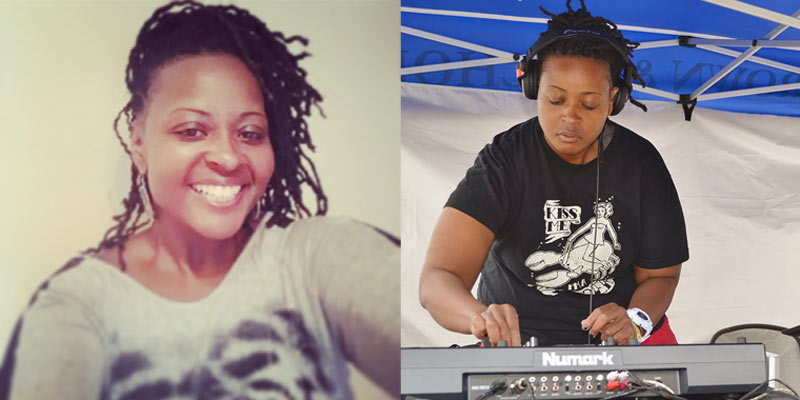 INTERVIEW WITH JAMILA AFRIKA
DJ
Photo by Jamila Afrika; Photo by Dan Mckeon
> Whats your zodiac sign
I am a Cancer, sign of the Crab
> Where are you from originally?
Miami, Florida and St. Mary's GA
> What would we be surprised to find on your iPod?
Sam Cooke, Credence Clearwater Revival, Oasis and Luscious Jackson
> When did you start DJing - and what or who were your early passions and influences?
I started DJing waaaay back in the 1990's. Back then there were VERY few prominent female DJs and I wanted to make a difference. I love House music and I was inspired by house masters such as: Derrick Carter, Frankie Knuckles, Fat Boy Slim and Bad Boy Bill. Growing up in Miami, there's a particular style of house music down there and that greatly influenced my sound as well...deep bass heavy rhythms, with pop sensibilities and catchy hooks.
> Why did you become a DJ?
I started as a college radio DJ on KCOU 88.1 on the University of Missouri at Columbia campus and loved being on the mic and being in control of the music. I knew i could pick just the right track, for just the right moment and i followed that passion.
> How has the club scene changed since you first started Djing
I was a club DJ in Boston in the early 2000s or the Aughts and people had time and money to spend. One could make a good living as a a club DJ back then. There was also a different vibe...people were interested in hearing good music AND dancing...it wasn't just about showing off...although people will always like to look good! But, I feel like between the recession and the banning of cigarette smoking in all venues, people stopped coming out the way the once did and it wasn't as much fun or lucrative.
> Do you have advice for new or aspiring dj's
DJs are a dime a dozen these days with the available technology out there. Do something different, set yourself apart from the pack. Anyone can choose a song and push play, but in order to really be a GOOD DJ you need to know your music, know your technology...and also to understand how a dancefloor works. This stuff takes time. Connect with other DJs, go out to venues that play the music you like and PRACTICE, PRACTICE, PRACTICE.
> What was your favorite gig you have ever played?
Tough one, I've had so many amazing gigs. I'd have to narrow it down to any of my outdoor events; pool parties and boat cruises when the weather is fantastic is undeniably awesome. And New Year's Eve 2014...I was in a small but sold out venue and the energy from the crowd was AMAZING.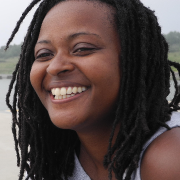 Photo by Sydney Harris
> What do you do when you're not making people dance?
By day, I am a mild manner Teacher/Educator..."children are the future. Teach them well and let them lead the way." I love working with young minds, their potential for greatness is always there, they just need to the right people in their lives to bring it out.
> Where do you see yourself in 10 years?
As a world traveling house music DJ.
> What music artists influenced you growing up?
Far too many to list, but speaking in terms of genres: The original rhythm and blues (pre-Motown era), Motown artists, old country music (pre-Elvis), gospel music, 80s pop, 90s grunge and hip hop, 90s house/club music.
> Whats your favorite Ptown memory?
Hahahahaha, I also have a few of those. But, looking up from my DJ booth, poolside and watching women by the water dancing and cajoling, loving life and being free to express their love...that's a feeling and memory to treasure for a lifetime.
> Do you have advice for girls coming to Ptown for the first time?
1. Pace yourself. Yes, it's vacation and a good time, but no need to drink in such excess that one is sloppy. Everyone likes a good time, no likes the drunk incapacitated girl.
2. Get out there and go to the events, especially the pool party, magic happens there.
3. Don't be afraid of being single...enjoy yourself and have a good time!!!!
> What's one thing that would surprise many people to learn about you?
I am incredibly shy. People often mistake it for being aloof, but it's shyness left over from childhood.
> If you could choose any other career...what would it be and why?
An actress. My personality is larger than life...my height is not. I acted regularly as a child, starred in commercials and wanted to pursue a career in it, but was dissuaded because of my height.
> If you could transport yourself anyplace in the world...just for a day...where would it be?
Only a day?!?!?!?! Johannesburg! I would spend the day in the clubs there. They have a HOST of amazingly talented DJs/vocalists/performers and I'd love to dance to their music.
> Do you have a favorite quote?
"Without questions, you get no answers and no possible chance at knowledge."