Our Most Popular Sites:
Other Cities/States
LESBIANIGHTLIFE

Women's Week Provincetown 2017
Oct 10 - 16, 2017
http://www.womensweekprovincetown.com/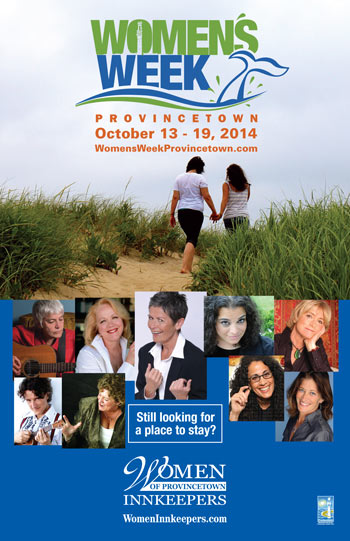 Women's Week in Provincetown means many things to many women. Whether it's getting to see the best performers and comics in lesbian culture today, or just getting to walk down Commercial Street holding hands with that special someone, basking in the autumn sunlight and taking in the natural beauty of Provincetown, there is no festival on the planet that celebrates women like Women's Week. Now in it's 31st year, Women's Week takes place from October 10 – 16, 2017. Check back for more info and updates!